Open Source Intelligence for Data Science
ALTA is a graph-based Data Science platform able to transform data into knowledge in order to guide the strategic business decisions of an individual or a company (i.e. Data-driven Decision Making).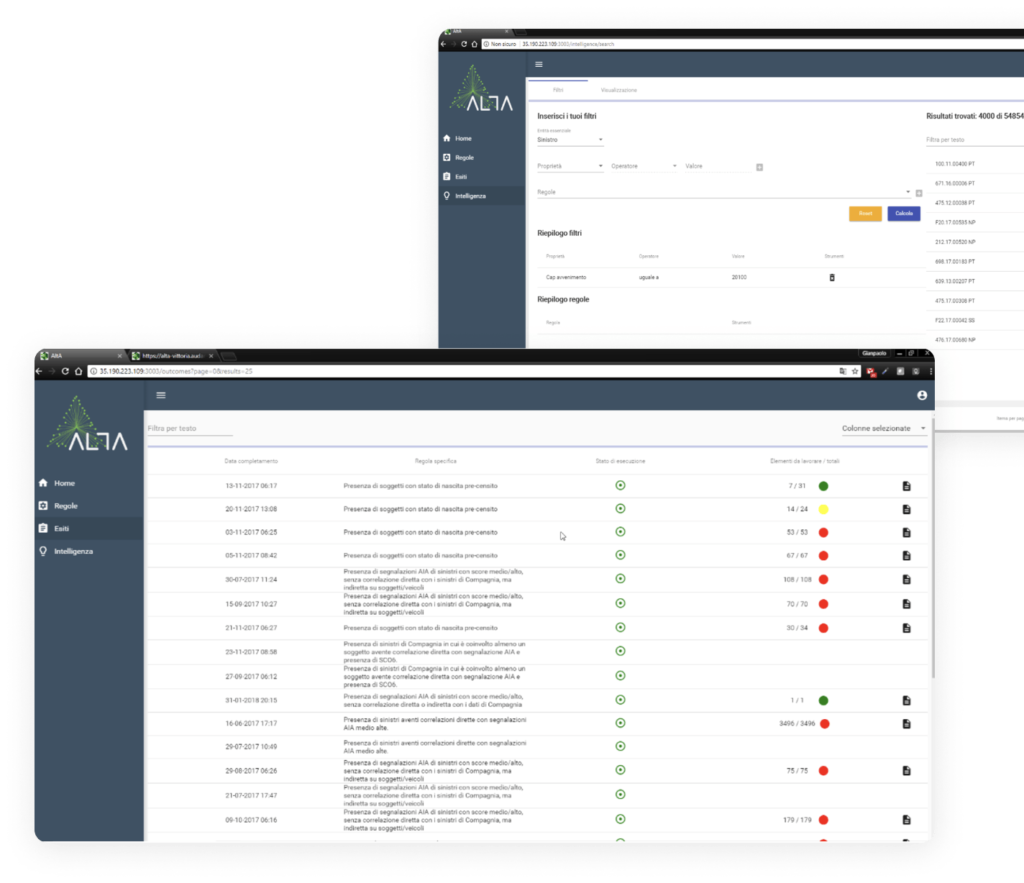 Data is analysed and gathered in a logical-analytical way, thus reducing its complexity and enabling an effective and intuitive use of Big Data.
Thanks to Data Mining techniques, ALTA is able to extract information from huge and diverse data sets on both proprietary and external systems.
ALTA finds connections between data and performs data aggregation processes by means of learning algorithms and Machine Learning.
ALTA finds connections and associations between data. It uses an advanced platform to identify, visualise and deepen the existing connections between multiple items by means of search and aggregation rules.
Information is collected from internal and external databases by analysing Big Data, Open Data and Social Data (i.e. unrelated information) and examining the connections between several items.
ALTA was born from the intersection between innovative technology and advanced academic research, thanks to a partnership with the Department of Informatics of the University of Palermo and to the help of experts in public opinion surveys.