Museum: Innovative Museum Collections Management
Museum is a cloud-based platform for managing museum resources and collections that simplifies what other software usually complicates.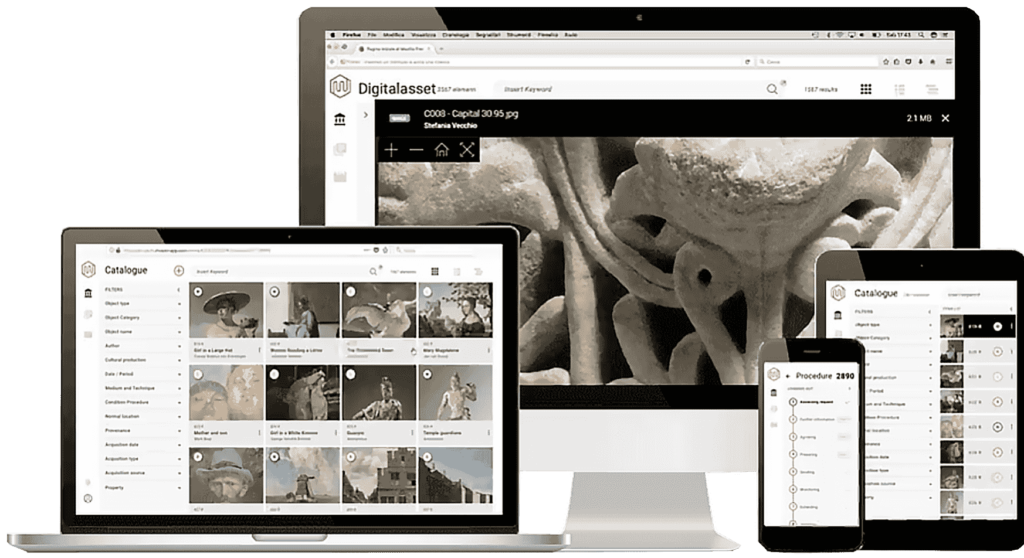 Museum manages the collection all-round without any software, programmes or systems dedicated to each aspect of the activities performed. 
Handy and user-friendly, Museum was born to simplify the operational phase, without any installation or hardware requirements.
We guarantee constant protection thanks to an authentication system and regular vulnerability assessments and penetration testing.
Museum is an integration platform and it can be integrated with other systems. It allows all kinds of files to be recorded and archived.
Thanks to the management of interdisciplinary regulations, this technology improves the effectiveness of checks and ensures the timely resolution of any kind of issues.
We provide specific assistance services to respond promptly to all kinds of needs.