NFTs, Gamification and Digital Engagement
NFT and Blockchain represent a unique opportunity for the creation of a whole category of new multimedia assets related to professional sports events, which can concretely improve the virtual engagement of an increasingly demanding audience.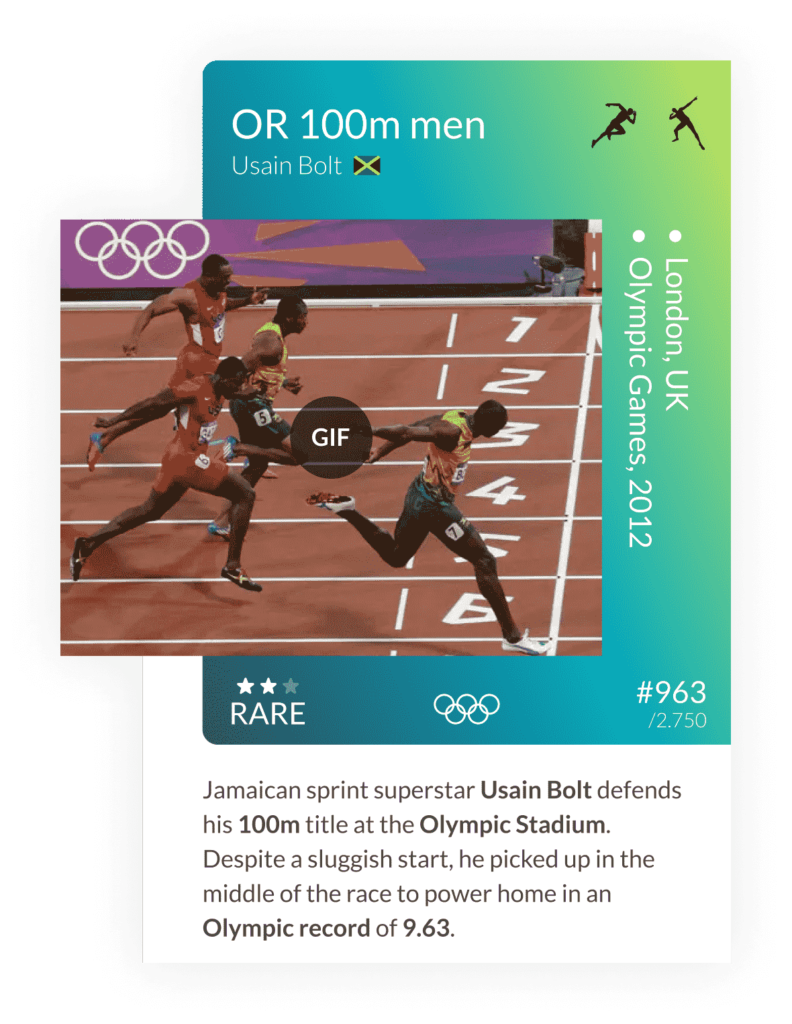 An NFT is a virtual asset, a unique digital identifier that is recorded on a blockchain.
This technology is used in the art market to buy and sell certified digital artworks.
The value of NFTs is based on verifiable digital scarcity. Once NFTs are created and saved on a public blockchain, the latter proves the ownership and tracks every transaction by which the NFTs were exchanged or purchased.
Technology allows to enrich the experience by incorporating gamification elements: special objects can only be purchased in specific places or at specific times, thus becoming collectibles.
We created a fully customisable platform with which an organisation can issue NFTs and provide its customers with an augmented experience. Users can also participate in the creation of NFTs and earn money from the profits.
Collectibles own a variety of multimedia content: pictures, descriptions, statistics, animated GIFs and short videos. Each NTF is a limited edition and owns a unique number. It can belong to a special collection on a specific topic, or it can be part of a series dedicated to a character, an event or a place.
Within the platform, we created a versatile marketplace that allows registered users to browse NFTs in order to buy, sell and trade collectibles. Users can be included in the value generation chain to get a share of the proceeds.