Next-generation SCADA System for Industrial IoT
BETAWAY is a next-generation SCADA system that collects field data from varied systems, machinery, sensors and other processing systems, to be used for processing purposes or to be sent to other systems such as MRP, MES or to the Cloud.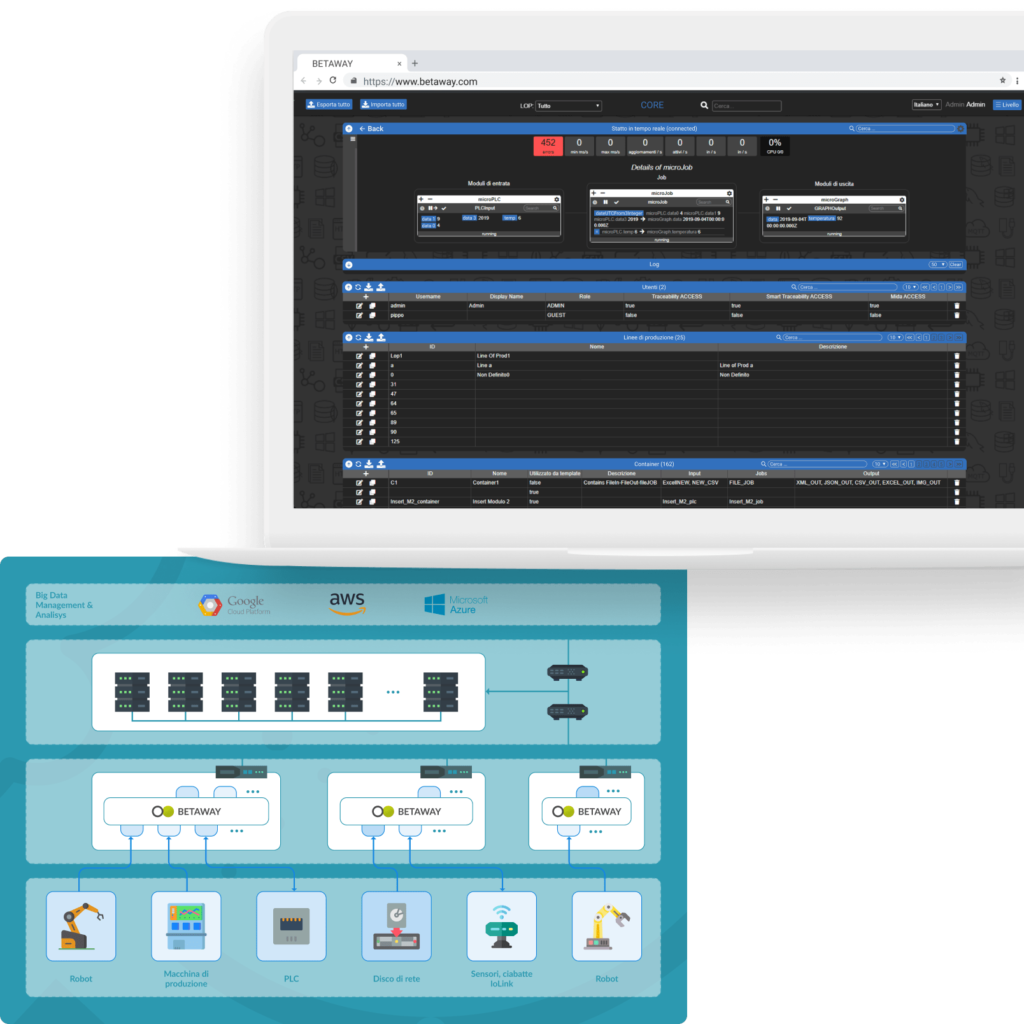 Data does not need to have a predefined and standardised structure to be processed by BETAWAY; this makes it possible to analyse a varied set of data.
Different Types of Procedures
Industrial procedures are widely supported. According to the requirements or needs, data can be read from a robot, a PLC or a text file.
If a node of the infrastructure is no longer active, the system reacts from the hardware on which it relies and adapts automatically to the new conditions.
By setting up limit thresholds, the system can send real-time notifications when processed data diverts from preset standards.
The output can be easily displayed through pie, bar and line charts, based on HTML5 technology and updated in real time.
The system can be set up on different types of devices (i.e. computers, tablets and smartphones) via the main browsers such as Microsoft Internet Explorer and Google Chrome.