We support museums in their digital transformation: pocket.art designs virtual exhibitions and digital guides in order to enrich visits with new multimedia content.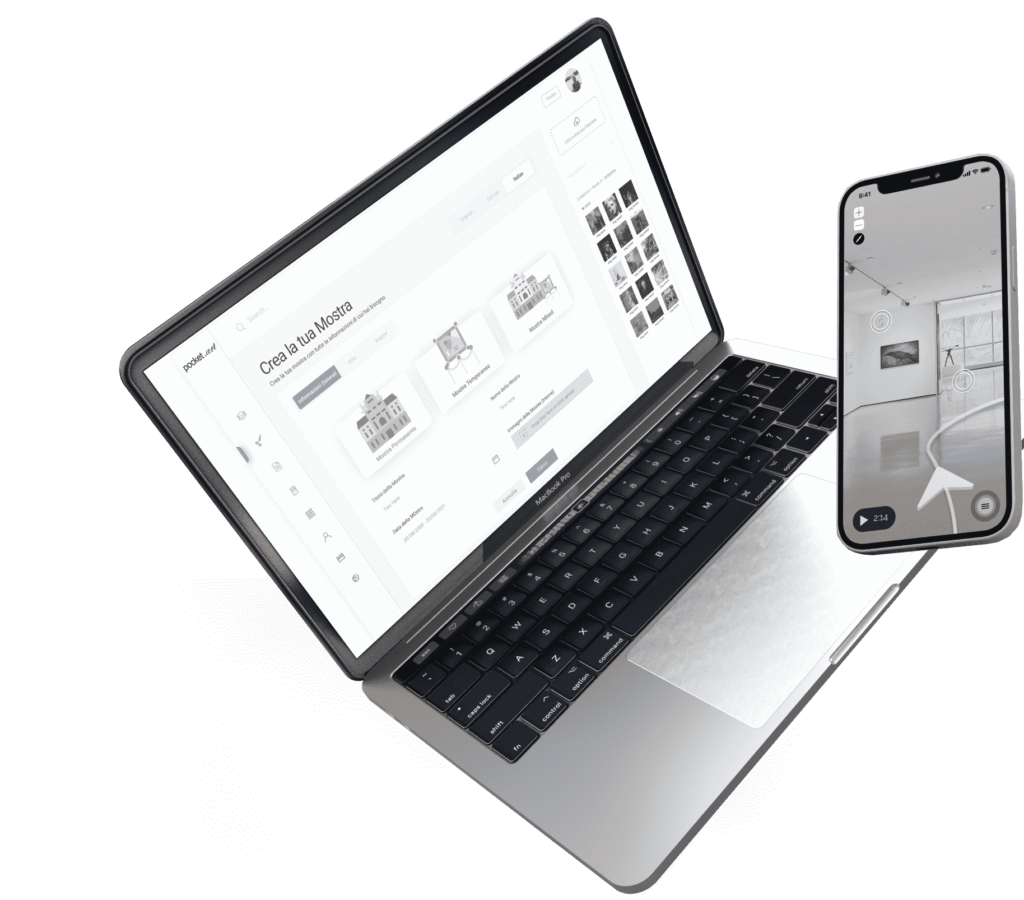 Digital guides offer visitors a whole world of multimedia content easily accessible via their smartphone. Thanks to QR codes, visitors are able to access new assets so as to enhance their immersive experience. 
Virtual tours are available remotely and allow the visitors to step into the museum and enjoy an unforgettable immersive experience: an all-round tour with close-ups and insights, guided by the voice of an expert.
Pocket.art is a user-friendly tool. All information intended to enrich the display of artworks (i.e. audio tracks, videos or descriptions) can be entered in the back-office section.
Pocket.art is designed for all types of museums that want to evolve and succeed in a world that is changing dramatically due to the progress of digital technologies.
Pocket.art can be integrated with management systems such as Museum bycoMwork and MuseumPlus. It also allows exhibitions to be saved on the app for future needs.
The layout of digital exhibitions is fully customisable: logos, fonts and sections are customisable and do not conform to any predefined template.