RiBES was born to radically change the way manufacturing companies are run: the fully integrated industrial system ensures the automation of supply chain operations, thus simplifying and improving production processes in order to increase profitability.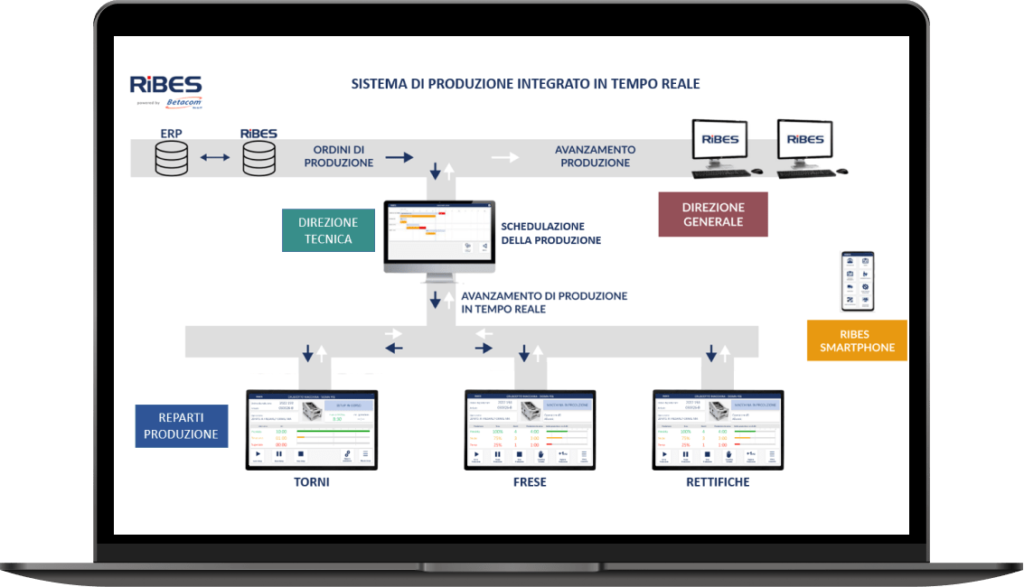 The advanced order scheduling feature allows to send data to machinery panels to be checked by operators, who can also access Work Instructions in full digital mode.
Through machinery panels, the operators can check work progress, deviations from schedule and any issues noticed during routine activities.
Managers and owners can get an overview of the entire production: thanks to real-time statistics, they can intervene quickly and continually.
RiBES features intuitive interfaces that make decision-making processes faster and improve the performance of the entire production.
The system provides an integrated view of the production process and allows issues to be identified, thus facilitating the timely implementation of solutions.
RiBES is designed to integrate machines and devices part of production lines, thus automating production operations and ensuring awareness of the plant overall performance.